Synopses:
Money, power, prestige…failure. Bryce Coulter is … The Player.
Don't call it a come back….Because no one else is. Poised to live up to his legacy, tennis player, Bryce Coulter, loses it all on one swing. Now, with the pressure on and his future in jeopardy, the last thing he needs is a smart-mouthed, training partner with attitude and a killer swing — or maybe she's exactly what he needs.
Rich, spoiled and moneyed — seen that, been dragged through the dirt behind that. Tami Ivey, gets enough of the bad boy trust fund kids at work. She doesn't need it in her sanctuary too. Playing tennis is the only way to connect to the girl she used to be before tragedy struck. The day Bryce Coulter turns up at her court, she turns on that classic attitude. If there's anything she's learned it's how to make a guy run. Except, he's not running. And maybe she doesn't want him to….
This was my first book by Nana Malone. I am not a big fan of sports romance and this one was right up my alley since I use to play tennis . It does move a little slow but enough to keep my interest at first. An enjoyable read and some parts were too slow which almost lost my attention to keep reading. I felt the last four (4) or six (6) chapters were not needed. These chapter should be apart of another book or any of the other series as it did almost no
This started off very slow yet going at a steady pace which gave me a back story on these characters. Such as Bryce being from the professional tennis world but an injury put an end to that. Then there is Tami who was down on her luck although at times very strong while she lost so much and still continues. Anyone could relate to how Tami was presenting as a character and Bryce seemed OK at this point. I was not sold on this story yet I was being pulled into this book due to the love of tennis and their shared stress relief.
You will not kill your boss. You will not kill your coworkers. You need this job. This was her daily mantra.
There was many funny moments I enjoyed along with things I felt was apart of my life that I could relate. I wanted to love this book but somehow I kept trying to convince myself to finish the book. Now Bryce and Tami meet in such a way I would have doubted him as well and been very suspicious of this guy. Although the help he provided to improve her game was very much-loved. The difference between these two were unmistakable. The way Nana wrote these two for half the book was amazing but I became lost around the twenty-third chapter. The twenty-third chapter is around 62% into the book.
What she felt strongest was the imprint of his hands on her hips, like their heat had absorbed into the fabric where it became trapped and burned it into her skin underneath, but she swung anyway.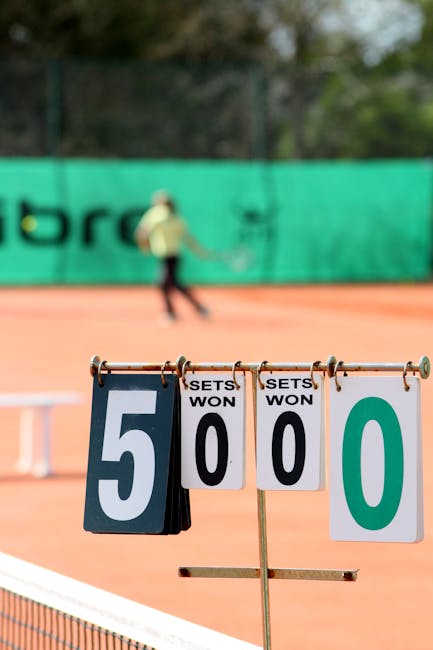 Despite all my protest to put the book down I finished it anyway. I loved the progression of Tami and Bryce as they began to grow together through tennis. This was despite the issues they were facing. Those issues were interfering family, secrets and stubbornness. I felt these issues made this book feel more real and something that could actually happen.
She assumed her neighborhood nickname was something along the lines of weird-tennis-chick.
The explanation of the sport was well paced throughout the book. We got to see the progress of Tami and Bryce romance through tennis was well entwined in the novel. The casual and passionate moments for the sport was easy to read without being heavy in technicality. But it has enough detail to feel it as being part of the core for Tami and Bryce. Yet, this was over detailed at times but I enjoyed it due to the fact I used to play tennis.
"Being with you is what I look forward to most every day" – Bryce
Although the love between the two characters were amazing the ending.. Oh the ending.. I was not satisfied with the ending nor the last three (3) or four (4) chapters of this book. I know the next book in the series is about his family member Dax and the rest of the books are actually about that entire family which is awesome.. I do not want to pick up another book from Nana in this series. Gotta try one of the other series she write and hope I like it more.
I do love her writing style which is a fresh take on how others write books.
Final Thoughts:
The writing style was amazing and reading it was a joy till near the end of the book. Character creation was perfect and I felt there was a lot there to bit your teeth into. There was a bit negative that I just did not care for which was the last couple chapters, the fact it lost me halfway through the book and the way it ended.. 3 out of 5 stars.
The Author:
Nana's love of all things romance and adventure started with a tattered romantic suspense she borrowed from her cousin. It was a sultry summer afternoon in Ghana, and Nana was a precocious thirteen. She's been in love with kick butt heroines ever since. With her overactive imagination, and channeling her inner Buffy, it was only a matter a time before she started creating her own characters.
Waiting for her chance at a job as a ninja assassin, in the meantime Nana works out her drama, passion and sass with fictional characters every bit as sassy and kick butt as she thinks she is. Though, until that ninja job comes through, you'll find her acting out scenes for hubby, baby and puppy while catching up on her favorite reality television shows in sunny San Diego.