Synopsis:
When Megan O'Farrell inherits her uncle's house in a remote part of the windswept Atlantic coast of Ireland, she imagines it will be a romantic hideaway where she can recover from her recent divorce. But the house is a wreck that requires a fortune to restore, and she decides to sell it. An easy choice, were it not for the discovery of an old family scandal and a budding love affair with both the beautiful landscape and a handsome Kerryman. Catapulted into country life and faced with the less romantic side of farming, she also has to deal with a conspiracy to make her leave.
Genre: Contemporary Romance
Series: The Kerry Series #1
Length: 236 pages
Purchase the book at Amazon
---
The first few chapters I had to get through to get to the good parts. I began to feel stuck to the pages when the first chapter was over. I picked this book up from Kindle Unlimited as a suggested book and I so was not sure if a contemporary romance was my thing really. O'Leary sucked me in with Beata's attitude as a strong female role and Megan's drive not to give up after the year she has had. A divorce looming over and her Ex quickly coming into the picture so we know who to hate and Beata's love history is the song of a lot of women out in the world soul-searching after relocating themselves.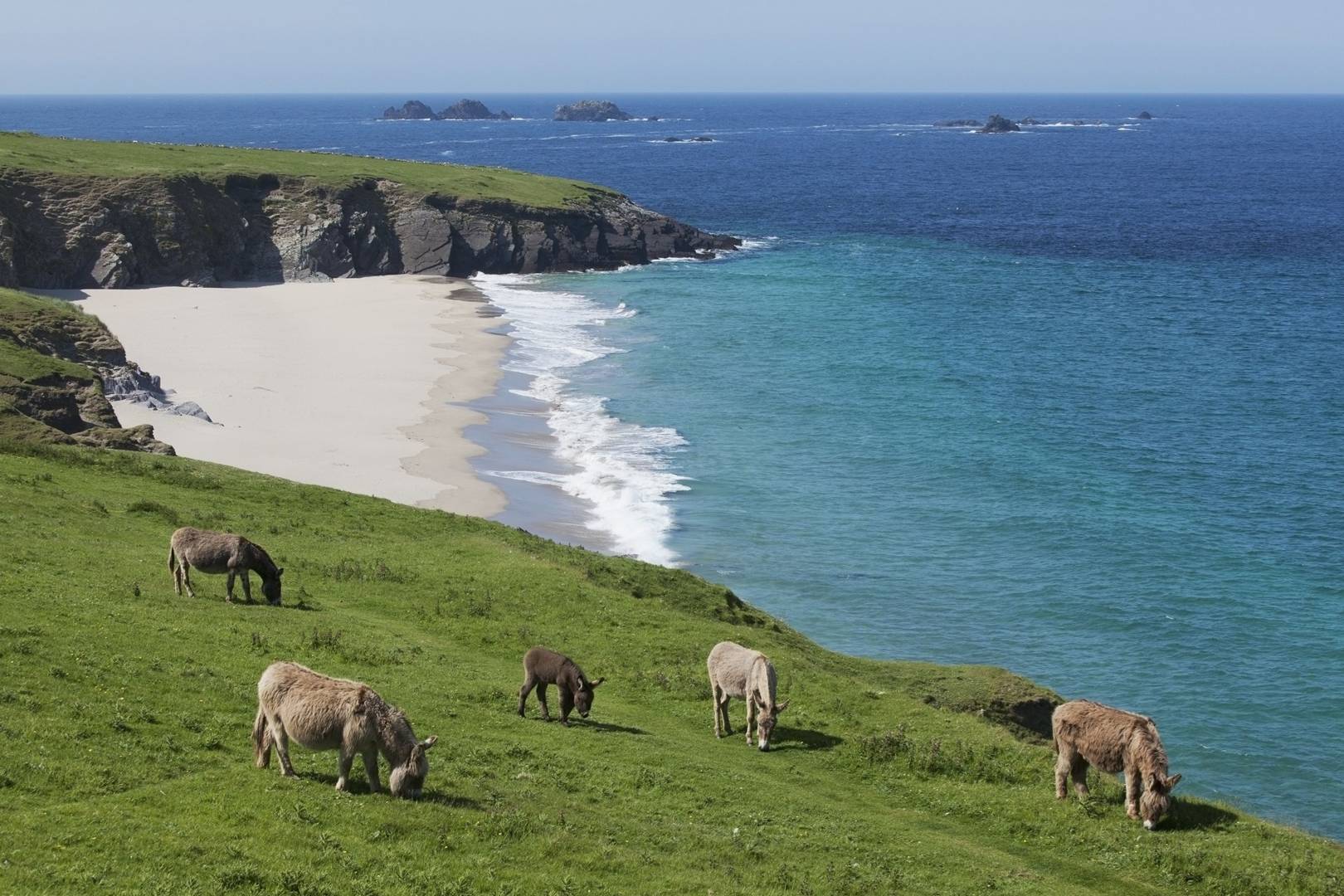 Megan is not given a single moments rest from her solicitor to the farmers around the house she inherited. This has slowly won me over by every page flip and chapter I blew through. At every interaction between Megan and the inhabitants of Kerry made me feel I was listening in on some country folk enjoying the day out while keeping up the ranching duties. I know the Irish accent sounds nothing of the sorts but somehow my brain went right to that as I was reading.
"Bastard," Beata growled when they were at the door. "Did you hear what he called me? A "blow-in'. As if… I mean.." Megan took Beata's arm. "Hey. Listen, it's not what you think." She struggled to keep her face straight. "A 'blow-in' means a stranger. Someone who's not from here. Have you never heard it before?"
Paudie charm and never-ending diligence seemed to cast an interesting thread inside me as I read as I slowly like him more and more as the chapters turn. Unsure who Megan was going to fall for and unsure what her real plans were. My suspects were Megan will keep the house along with the land she inherited and a love story will happen in the whims to fix it up.
Beata's strong polish drive that would make any man swoon from her ability to handle her own. Her independent ways and her romp-com with the Russian helped keep me turning the pages more. I loved Beat so much and maybe its because I have been her when I was younger or the fact she was not going to put up with anyone's nonsense. Every sense with her was such a sweet moment and full of laughs or smirks.
Paudie Laughed. "See? He's a sucker for a pretty girl."
"And I'm a sucker for a cute dog."
Dan and his relentless trying to get Megan to sell and to date her. So sweet and charming which is a man I would of date or any of my friends would of due to his sweetness and seduction. I loved how O'Leary captured this surfer solicitor.
Boris reminds me of my friends who works in construction with the stronger ways of him except less sociable. There hasn't been much interaction besides when he is in certain areas or when Beata is hard on him yet I feel he likes it. He seemed to provide a lot of support with minimal character involvements and I wish to hear from him more.
Bunny of course with her perfect charm that I instantly disliked but not due to poor writing or any of the sort. Not like it was poorly written anyhow.
She could hear her mother breathing at the other end. Then, "How did you find out?"
"So it's true then?"
"Yes. Oh Megan, we didn't want to tell anyone. Very few people knew. And they're all dead anyway."
Not even seven (7) chapters in and I was taking bets with who Megan will fall for along with whom I am secretly hoping she gets with. About halfway through the book O'Leary hits you with a huge shock. One that twist everything you have read into a different story, a different thing and so JUICY which is crazy to imagine and how Megan must feel at this time is crazy. The friendship between the strong females in the book as chapters progressed sounded like most females I know talking to each other. One being stubborn and not listening to the other while they have their own stuff going on.
Megan rose. "I'll tidy up the cups."
He winked. "Thanks. But leave my sock drawer alone, will you?"
And just when you think Megan is going with one guy something happens and now He isn't going with Megan anymore. The twist and turns and the shock along with embarrassment for the guy. O'Leary has every woman in mind when they were with a guy and something happens. They get bored and the thoughts go to somewhere else which is what almost any sexually active woman has done. I even done this in my younger years which I laughed at once I read those twists but felt so sad for the guy. I liked him but I like the other more although the annoying start.
Did i mention the plot twist? I mean those PLOT TWIST are so many and barely halfway through the book and your bombarded with so many. I love it and keeps me reading but geez! O'Leary had her job cut out for her when she wrote this wonderful book.
Her body screamed with longing to ask him to stay, to cuddle up with her here on the sofa, or at least not take his hand–so warm through the blanket–off her leg.
Final Thoughts:
I made sure in this long review not to spoil anything. Susanne O'Leary has written a charming, complex and beautiful story that leaves you craving more while giggling through it all. Her characters' depth, and the strong women she presents is what kept me going through the first few chapters while the location descriptions are very lovely as I can only imagine these are correct.
---
The Author
Susanne O'Leary is the bestselling author of more than twenty novels, mainly in the romantic fiction genre, mostly romantic comedies, aka chick-lit.. Her four first novels were published in Ireland and then she started self-publishing in 2010. She has also written four crime novels and two in the historical fiction genre. She has been the wife of a diplomat (still is), a fitness teacher and a translator. She now writes full-time from either of two locations, a ramshackle house in County Tipperary, Ireland or a little cottage overlooking the Atlantic in Dingle, County Kerry. When she is not scaling the mountains of said counties or keeps fit in the local gym, she's writing, producing a book every six months.
Susanne O'Leary links: Website | Goodreads | Blog | Facebook | Twitter