Brandon Fisher FBI Series
Carolyn Arnold
Genre: Police Procedural | Mystery
Series Synopsis:
Profilers. Serial killers. The hunt is on. Do serial killers and the FBI fascinate you? Do you like getting inside the minds of killers, love being creeped out, sleeping with your eyes open, and feeling like you're involved in murder investigations? Then join FBI agent and profiler Brandon Fisher and his team with the Behavioral Analysis Unit in their hunt for serial killers.
This is the perfect book series for fans of JT Ellison, Catherine Coulter, Allison Brennan, and Blake Pierce. This series is also bound to entertain those who enjoy Criminal Minds, NCIS, Silence of the Lambs, Seven, Dexter, Luther, and True Crime.
Read in any order or follow the series from the beginning: Eleven, Silent Graves, The Defenseless, Blue Baby, Violated, Remnants, On the Count of Three.
ELEVEN
Carolyn Arnold
Brandon Fisher FBI series, Book 1
Hibbert & Stiles Publishing Inc.
Eleven Rooms. Ten Bodies. One Empty Grave.
In this international bestseller, rookie FBI Agent Brandon Fisher takes on his first case with the Behavioral Analysis Unit, but will he survive long enough to catch the killer? Eleven is a fast-paced, spine-tingling thriller that will have you gasping for breath at every twist…
When Brandon Fisher joined the FBI Behavioral Analysis Unit, he knew he'd come up against psychopaths, sociopaths, pathological liars, and more. But when his first case takes him and the team to Salt Lick, Kentucky, to hunt down a ritualistic serial killer, he learns what nightmares are truly made of.
Beneath a residential property, local law enforcement discovered an underground bunker with circular graves that house the remains of ten victims. But that's not all: there's an empty eleventh grave, just waiting for a corpse. The killing clearly hasn't come to an end yet, and with the property owner already behind bars, Brandon is certain there's an apprentice who roams free.
As the FBI follows the evidence across the United States, Brandon starts to struggle with the deranged nature of his job description. And if the case itself isn't going to be enough to push Brandon over the edge, he's working in the shadow of Supervisory Special Agent Jack Harper, who expects nothing short of perfection from his team. To make matters even worse, it seems Brandon has become the target of a psychotic serial killer who wants to make him—or his wife—victim number eleven.
Amazon |Barnes & Noble |Apple iBooks |Kobo| Google |Goodreads
Eleven Excerpt
Excerpt from chapter 3 of Eleven (Brandon Fisher FBI series)

Hogan's Alley, originally named after a comic strip from the late 1800s, is a mock town used by the FBI in Quantico, Virginia as a training ground for future special agents. Placed on ten plus acres, the government built it with the aid of Hollywood set designers. The fact that Jack mentioned it by comparison silenced me.

I locked eyes with him before studying the size of the hole. It was just large enough for the freezer to fit through if turned.

"This guy did a lot of planning," Paige said. She moved closer to the tunnel entrance. "He definitely didn't want to get caught and probably never thought he would. That could be the elevated thinking of a narcissist."

Jack watched her speak, and something about the way his eyes fell, tracking to her lips, made me wonder about the nature of their relationship.

"Well, I'd definitely peg him as a psychotic, too. Narcissists usually only kill if it's the result of a personal affront, but this man gutted his victims and ground their intestines. Who knows if he ate them!" A visible shiver ran through Paige, and for some reason gauging her reaction intensified the severity of the situation.

Up until now, the training had taken over. I had cataloged the victims as fictional, not once living and breathing individuals. With the snap back to reality, I became aware of the presence of death and the way it hung in the air like a suffocating blanket. My stomach tightened, and I felt sick.

"Question is," Zachery began, "did these people threaten him in some way? Were they random, or were these planned kills? The patience he seemed to execute with the cutting and burial indicates he was very organized. I'd almost lean to believe that they were planned, not random."

"It could be that they reminded him of one person who wronged him. That's not uncommon," Paige offered.

I was frozen in place, unable to move and incapable of thinking clearly.

The CSI hunched over and shone a flashlight into the opening. "It spreads out after a few feet. It almost looks as high as it does in here."

"I want to know what happened to the intestines," Jack stated matter-of-factly. "Slingshot, any ideas?"

"The guy knew he was going to prison and had them cleaned up?"

"But why?"

I wanted to say, What do you mean, why? I thought the answer was obvious, the question rhetorical, but I focused on Jack's two words. There was little risk that this room would be discovered even if the bodies were, and if the bodies were, what was a little ground-up human intestine? Another toss of my stomach brought bile into the back of my throat. "I'm not sure."

An ominous silence enveloped the room as if we were all absorbed in contemplating our mortality. The human reaction to death and uncertainty, of wanting to know but not wanting the answers, of sympathy for those lost yet relief that it wasn't us.

The CSI made his way through the opening. His flashlight cast more light in the dimly lit space. I followed and heard the rest of the team shuffle in behind me.

After a few feet, I could stand to full height.

The CSI looked up at the lit bulb. "The guy thought of everything."

The electricity that had been run down here was basic and minimal. A band of wire ran from the meat room to here, but it wasn't so much the wiring that garnered my attention.

To the side of the room, there was a stretcher with metal straps and stirrups. Beside it was a stainless steel tray with a single knife lying on it. Just as with the table and meat grinder, light reflected off it. A roll of plastic sheeting stood vertically beside the bed.

"This just keeps getting creepier." Paige took up position beside me.
SILENT GRAVES
Carolyn Arnold
Brandon Fisher FBI series, Book 2
We know serial killers exist. We don't want to believe they're in our own backyard.
Rookie FBI Agent Brandon Fisher and his team head to nearby Prince William County, Virginia, when a woman's recent disappearance sheds light on thirty other women who have gone missing in the area over the last six years.
Brandon is determined to find the connection—if any—between the cases and prove himself a good agent. He even has high hopes of bringing some of the women home alive, but his new boss seems to have made it his mission to antagonize him. Brandon's not about to let his temper make him lose the career he's worked so hard for, but will he be able to bite his tongue and get the job done? The pressure only continues to mount when some of the women turn up dead and the investigation takes one dark turn after another.
Amazon | Barnes & Noble | Apple i Books | Kobo| Google | Goodreads
Excerpt
"Now, you said you found a body?"

Her face paled further, eyes blank and distant. She nodded.

"This was a human body, I assume."

Seconds had passed before she answered. "Yes."

This would take a long time if all he received were simple answers, direct, concise, and to the point. "Continue." His pen was poised, eager to spread some ink on the page.

"Most of her…" Shivers jerked her shoulders upward and her head twitched. "Most of her was a skeleton, but her face, her hair, it was there. And she was…gray. Is that normal?"

Excitement laced through his insides. Could this be one of the missing women?

"Where did you find her?"

"Out back. On my property." She gave him the full address and waited while he took down the details. "She was in the field. Just…just lying there." She covered her mouth with a hand, lowering it a second later. "We had flooding, but it's receded now. Do you think she came up in the river?"

It was too early to offer an opinion, and they needed men out on the scene. The longer the body remained exposed to the elements, the more contaminated it would become.

"How old do you think she was?"

She lifted her shoulder and nudged it against an ear. "Thirties. I took this. " She pulled out a plastic sandwich bag and extended it to him. Inside was a gold band.

He wanted to scream, you touched the body, but, instead, countered with, "She was a married woman?"

Audrey nodded.

He took the bag and pinched the ring between his fingers. Saying those words out loud caused images from the missing persons database to play through his mind as if on fast forward.

Could it be her?

He studied the ring and got the burning sensation in his gut, the one that contracted it into an acidic raisin. "Can you excuse me for a minute?"

"Yes, of course." Her brows sagged, and the corner of her mouth twitched as if she were confused by his rush to leave the room.

"I will be back. We need to get some officers over to your place."

His heart beat fast, the pressure in his gut not easing up, instead, intensifying. He pulled out his cell and dialed. "Len…you're at home…this is important. You know all those cases we've been talking about? How I think they're all connected somehow? Well, now we have a body."

Chapter Three
THE DEFENSELESS
Carolyn Arnold
Brandon Fisher FBI series, Book 3
Hibbert & Stiles Publishing Inc.
How far would you go for those who can't defend themselves?
FBI Agent Brandon Fisher never expected he'd empathize with a serial killer.
It's almost Christmas and with the festive season in full swing, Denver, Colorado would be an idyllic destination—if not for Detective Mack McClellan's conviction there's a serial killer on the loose. Brandon and his team are called in when a man's body is found next to a dumpster and the victim shares a commonality with a few men who were reported missing. With the discovery of another body, the connection between the two dead men is confirmed and reveals the killer's shocking motive. It's one the FBI hasn't seen before, and it will have Brandon and his colleagues questioning who sits on the side of justice—them or the killer they're hunting.
Amazon | Barnes & Noble | Apple iBooks | Kobo | Google | Goodreads
CURRENT DAY

 DECEMBER 15TH, 6 AM

 DENVER, COLORADO

 The plane touched down at Denver International Airport just after six in the morning. I was happy to have the tumultuous flight over with and thought it should have been canceled, but apparently those responsible for that sort of thing had cleared takeoff.

 Flying typically didn't bother me, but high winds and various temperature pockets had buffeted the plane, rocking it almost like a ship at sea, only we were thirty thousand feet in the air. Land never looked so good.

 Zachery slapped me on the back and had me lurching forward from the momentum. "We made it, Pending."

 Months into my probationary period but still not clear of it—something I was reminded of all the time by his beloved nickname.

 Jack brushed past, leading the three of us through the airport, no doubt driven by the undying urge for a cigarette. Paige hung back, and when I turned, she pushed a rogue strand of red hair from her eyes and adjusted the position of her suitcase strap on her shoulder.

 Our team with the FBI's Behavioral Analysis Unit had been called to Colorado because some old-timer detective by the name of Mack McClellan was confident the area had a serial killer. He believed it strongly enough that we were convinced as well.

 The label serial killer no longer fazed me, and it only took a few horrid cases to rub off its shock value.

 Regular people, who didn't have to hunt down murderers, lived life as if they were merely characters fabricated for entertainment purposes. The dark truth was, conservatively, there were an estimated thirty-five to fifty serial killers in the United States at any given time.

Chapter one
BLUE BABY
Carolyn Arnold
Brandon Fisher FBI series, Book 4
Hibbert & Stiles Publishing Inc.
Jilted brides-to-be wind up with more than broken hearts…
FBI Agent Brandon Fisher and his team with the Behavioral Analysis Unit are off to Grand Forks, North Dakota, when the body of a woman is found in her bathtub, dressed in a wedding gown with her ring finger severed.
It's the first day of summer, and an exact year ago, another woman was discovered the same way. Her case went cold, but with the recent murder, the FBI believes they're looking for a serial killer, so they reopen the case. Finding a connection between the women is proving elusive, and with a killer who starts to spiral out of control, that's only making the trail more difficult to follow. And failure is not an option. If Brandon and his team don't catch up to the killer, the bloodbath will continue to overflow.
Amazon | Barnes & Noble | Apple iBooks | Kobo | Google | Goodreads
THE WHITE SILK WAS DRAPED over the porcelain of the tub like angel wings. She was beautiful, radiant. Her face was flushed, and her eyes were open and staring at him.

He took the set of fake lashes from his pocket and applied them. He coated her eyeball with glue before delicately using both hands to pull her eyes closed. The extensions fanned against her flesh.

He applied the eye shadow and stepped back to appreciate the hues of brown and gold.

Next. Lipstick.

He smeared the tube across her lips. The bright red was an exquisite touch of color against her fair skin. He put the veil in place and wisped back the nylon until it framed her face and ensconced her shoulders. He stood back to admire his work thus far.

Divine.

The blonde sat with her back against the end of the tub, her dress spilling down her frame and over the ledge. Her hair was a bed of curls beneath her veil. Her makeup appeared professional, and he was pleased with his hard work. He wasn't nearly as perfect with the first one.

Her mouth carried a hint of peace. Of happiness.

The Big Event was under way.

"Almost."

His gaze went to her left hand resting in her lap.

How could he have been so foolish? Was he rushing things? He moved swiftly through her apartment and found what he sought on her dresser.

"There you go, beautiful." He slipped the wedding ring on her finger, leaving him with one final task.

He took the cigar cutter from his pocket, slipped her ring finger into it, and squeezed. As he had the first time, he marveled at the ease of it, how such small blades were able to cut through bone. He let the severed finger fall against her ivory dress.

Stepping back, he took in her beauty.

She was pleased. It was in the way her lips were set.

He smiled. "Now, you can just be happy."

Prologue
VIOLATED
Carolyn Arnold
Brandon Fisher FBI series, Book 5
Hibbert & Stiles Publishing Inc.
Sometimes the past should stay there…
FBI Agent Brandon Fisher and his team jet off to California to try and prove the innocence of a fellow agent suspected of murder.
Agent Paige Dawson's sole purpose for going to Valencia was to confront the man who raped her friend twenty-some years ago. When he turns up brutally murdered in a motel room, she's the lead detective's prime suspect. What Brandon and the rest of the team need to figure out is whether Paige was at the wrong place at the wrong time or whether she took revenge into her own hands. As the FBI team works to vindicate Paige, the lines start to blur, and doubts enter in, but Brandon fears entertaining them for too long. After all, the real killer could be out there, ready to strike again.
Amazon | Barnes & Noble | Apple iBooks | Kobo | Google Play | Goodreads
Paige blinked the tears from her eyes. It couldn't be. She wiped her wet eyes, her gaze not leaving the necklace in her hand. The chain was a common style, but the heart pendant and the letter N…

 Still, it didn't mean this one had been Natasha's…

 Paige swallowed. But she remembered when Natasha had realized she'd lost it. She had dropped on the end of the hotel bed as if all the weight of the world were piled on her shoulders. It was the morning after the rape.

 Tears now fell freely down Paige's cheeks. There was no doubt in her mind that the necklace she now held had been Natasha's.

 Paige cried as the past washed over her and continued to do so until rage replaced her sadness.

 Somehow, she would make this son of a bitch pay for what he had done. She was past the point of keeping within the shades of the law and would circumvent legal means if that's what it took to hold him responsible.

 She clasped the necklace around her neck. Had Ferris kept it as some sort of sick notch in his bedpost? If so, that showed a psychology to him that confirmed he was a repeat offender. And if that was his mentality, prison wouldn't have rehabilitated him, and that meant there were likely date-rape drugs here to prove it.

 She stormed from the bedroom and toward the bathroom.

 Beyond the point of caring anymore if she left her fingerprints behind, she emptied the contents of the medicine cabinet, and his toiletries now filled the sink.

  Nothing.

 She rushed back to his bedroom and tore it apart. The drugs were here somewhere. A man like Ferris wouldn't stop raping…

 Several minutes passed as she searched, and when she was finished, his bedroom looked like a tornado had struck. But still no pills.

 Maybe she was being ridiculous, hoping to find something where there was nothing. And even if she found the drugs, what did she hope to accomplish? While possession of date-rape drugs was illegal, her means of getting them would make them inadmissible in any court. But she couldn't stop. All she could see was her friend's body in that casket—the way her face, even in death, showed her tortured existence.

 She hurried downstairs to the kitchen. There was no way she was stopping now.

 She searched each cupboard and drawer, pulling out items and rooting to the back. She had one place left to look, and as she opened it, she saw that it was a catchall drawer. Stuffed with anything and everything from a meat thermometer, to sandwich bags, to tin foil, to… She pulled out a sleeve of pills. She flipped them and read the stamp on the silver backing. Allergy pills.

 She continued working through the contents of the drawer until she reached the last item. It was an Aleve bottle. That was an inconvenient place to keep a pain reliever… She opened it and looked inside. It was only the medication. She was still holding the bottle in her hand when she recalled the one on the counter. She exchanged one for the other, not about to give up. Just because the bottle was labeled one way… She twisted the lid.

 Police sirens wailed somewhere nearby, and she paused. Her instinct told her to leave this alone and get out of his house immediately. But it was too late, the whooping sirens were on top of her now, and then the patio door slid open on the other side of the dining room. Two police officers entered the house, guns drawn.

 "Santa Clarita Sheriff's Department! Put your hands on your head!"

 "What's—" The strength drained from her legs, and her head spun. She was under arrest?

 Oh God. That woman must have called the police.

 "I said, put your hands on your head!" the same officer shouted.

 Another officer went around behind her, stripped her of her gun, passed it off to the second officer, and proceeded to cuff her. "You have the right to remain silent—"

 "This isn't what it looks like."

 "It looks like you're ransacking the house of a dead man."

 A dead man?

 "I'm an FBI agent. I can explain—"

 "You can do that down at the station."

Chapter Four
REMNANTS
Carolyn Arnold
Brandon Fisher FBI series, Book 6
Hibbert & Stiles Publishing Inc.
Savannah, Georgia used to be a tranquil tourist destination—until human body parts started floating down the river.
FBI Agent Brandon Fisher trusts his team with his life—or at least he did.
It's only been six months since Brandon's boss almost died at the hands of a serial killer when the team is called to Savannah, Georgia. Human limbs have been pulled from the Little Ogeechee River—not from one, but from three separate male victims. As more remains surface and the victim count rises, the hunt for an active serial killer begins.
Establishing a profile on the killer isn't proving easy, though, and it's not until a peculiar discovery that the FBI gets a break in the case. If they're right about their theory, they'll need to convince the Deep South to give up her secrets to catch a killer. Only thing is, will the process stir up vivid memories for the agent in charge and compromise the team's safety?
Amazon | Barnes & Noble | Apple iBooks | Kobo | Google | Goodreads
My senses were busy taking in the crime scene: marshland, relative seclusion, an arm and leg discovered last week, an arm yesterday. Aside from the human remains that had been found here, the property had a serene feeling to it, a sense of peace. There was a tangible quality to the air, though—or maybe it was the presence of law enforcement and crime scene investigators—that made it impossible to deny that death had touched the place.

 "What else can you tell us about the limbs that were recovered?" Paige asked.

 The lieutenant cleared his throat. "Well, both arms didn't have hands, and the leg didn't have a foot. We found incision marks indicating the hands and foot had been intentionally cut off."

 "Our killer could have taken them for trophies or to make identification impossible," I suggested.

 Pike gave a small nod and continued. "And while we know the hands and foot were removed, it's not as clear how the appendages separated from the torso. It would be something we'd need the medical examiner to clarify."

 Jack's brow furrowed, and I could tell his mind was racing through the possibilities.

 "But," Pike continued, "all the limbs have one thing in common: muscle tissue remained, even though the skin had been removed."

 "It is possible that the skin was also taken as a trophy," Zach speculated.

 "We could be looking for a hunter or a sexual sadist," Jack said.

 Hunters were typically identified by the type of weapon they used—a hunting knife, rifle, or crossbow, for example—and they tended to dispose of their victims' bodies in remote, isolated areas. A sexual sadist, on the other hand, got off on the torture and pain. But we'd need to gather more facts before we could build any sort of profile on our unsub. Even knowing more about the victims themselves would help. Was the killer choosing people he or she was acquainted with? Were the victims of a certain gender, age group, occupation? The list went on and on. From there, we could more easily speculate on our killer's motive and what they had to gain.

Chapter one
ON THE COUNT OF THREE
Carolyn Arnold
Brandon Fisher FBI series, Book 7
Hibbert & Stiles Publishing Inc.
Drinking and driving may be deadly in more ways than one…
FBI Special Agent Brandon Fisher and his team join forces with Miami PD Detective Kelly Marsh to find a missing woman Kelly believes was taken by a serial killer.
From their first meeting, Brandon sees the detective as competition, and this isn't helped by the personal history she shares with his boss. Brandon sees the similarities between Detective Marsh's missing person case and the two cold cases: all three victims served time for vehicular homicide while driving under the influence and disappeared three days after being released from prison—but is that enough to assume the woman has been abducted by a serial killer? Brandon's not so sure and fears his boss may have let his personal connection to Marsh cloud his judgment. Surely there isn't any other explanation for why they jumped into an investigation less than twenty-four hours after the missing persons report was filed. Then again, maybe Brandon is letting his own differences with the detective affect his perspective. If he can't pull himself together, the missing woman may pay with her life—and one of the team may not make it out of Miami alive.
Amazon.com | Barnes & Noble | Apple iBooks | Kobo | Google | Amazon Universal | Goodreads
"Jack." Detective Marsh turned around. She was grinning. And she was a looker. Her brown, blown-out hair fell a few inches past her shoulders, and she was probably about five-and-a-half feet tall. She had a runner's body, almond-shaped eyes, rosebud lips, and a sun-kissed complexion.

She looked from Jack to the rest of us. "This must be your team."

Jack smiled at Marsh like a proud father. "It is." He gestured for us to introduce ourselves.

"Special Agent Brandon Fisher," I said, holding out a hand to her. She had a solid grip and wore fluorescent-green nail polish. Her eyes met mine, and hers lit. Who said brains and brawn couldn't coexist? I pegged Marsh as a powerhouse.

She made the rounds with Paige and Zach, then returned to Jack.

"I heard about your mother," Marsh said. "I'm sorry I couldn't make it up for the funeral."

Jack held up a hand. "Not necessary. We all have jobs to do." He paused. "So why don't you tell us what you can about Kelter?"

She nodded. "Her husband reported her…"

I was aware that Marsh continued to talk, but I was stuck on the fact that she and Jack obviously shared a history. For a man who would have us believe he didn't have a personal life, evidence to the contrary stood in front of us. Marsh's instant reaction to his presence alone should have told me that much. A large grin? Jack rarely initiated those from anyone.

Chapter five
Author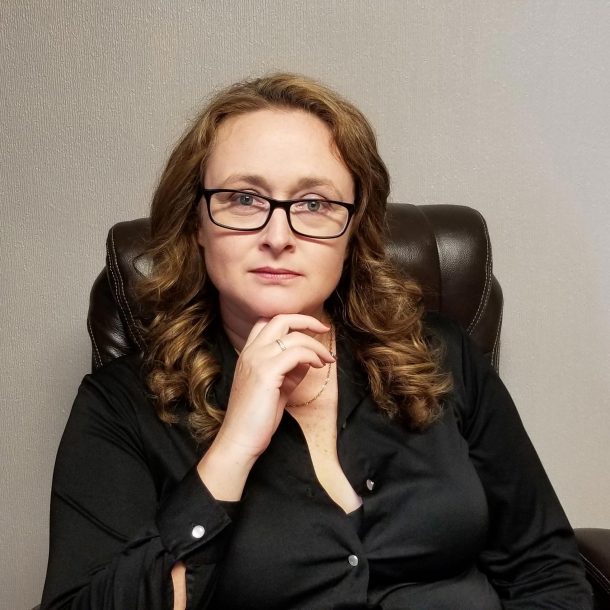 CAROLYN ARNOLD is an international best-selling and award-winning author, as well as a speaker, teacher, and inspirational mentor. She has four continuing fiction series—Detective Madison Knight, Brandon Fisher FBI, McKinley Mysteries, and Matthew Connor Adventures—and has written nearly thirty books. Her genre diversity offers her readers everything from cozy to hard-boiled mysteries, and thrillers to action adventures.
Both her female detective and FBI profiler series have been praised by those in law enforcement as being accurate and entertaining, leading her to adopt the trademark: POLICE PROCEDURALS RESPECTED BY LAW ENFORCEMENT™.
Carolyn was born in a small town and enjoys spending time outdoors, but she also loves the lights of a big city. Grounded by her roots and lifted by her dreams, her overactive imagination insists that she tell her stories. Her intention is to touch the hearts of millions with her books, to entertain, inspire, and empower.
She currently lives in London, Ontario with her husband and beagles and is a member of Crime Writers of Canada and Sisters in Crime.
Connect with CAROLYN ARNOLD Online:
Website – http://carolynarnold.net/
Twitter – https://twitter.com/Carolyn_Arnold
Facebook – https://www.facebook.com/AuthorCarolynArnold
And don't forget to sign up for her newsletter for up-to-date information on release and special offers at http://carolynarnold.net/newsletters.
Carolyn is giving away a paperback copy of Remnants to one lucky winner during the tour! The more you comment and participate the better your chance of winning is!
a Rafflecopter giveaway
https://widget-prime.rafflecopter.com/launch.js
Enter to win a paperback copy of Remnants – a Rafflecopter giveaway