If you're not from Upstate New York, you may not have heard of salt potatoes or the most famous salt potato, Pepper. Pepper the Salt Potato was planing a visit to the New York State Fair with friends Jam the Jelly Jar, Snap the Pickle, and of course, Phil the Paper Bag. There's one problem. Pepper could find any excuse not to take a bath because potatoes like dirt. Despite the friends' efforts to get Pepper ready for the contest, Pepper wanted to stay dirty. He chanted his mantra, "I am who I am!" What are the chances Pepper will win a trophy for Best Potato of the Year at the State Fair?
PEPPER THE SALT POTATO
by Lenora Riegel
Pub. Date: May 3, 2020
Publisher: Siphre Books
Formats: Hardcover
Pages: 38
Find it: Goodreads, Amazon, B&N, TBD, Bookshop.org
Founder of Siphre Books, a children's book publisher of stories set in the Finger Lakes region of upstate New York. Aww, Fishsticks was Lenora's debut. What began as her search for living a lifelong dream turned into a children's book. After 35 years in engineering, she spends her time writing and drawing. "I am who I am!"
Website | Twitter | Instagram | Facebook | Goodreads | Amazon
Giveaway Details:
1 winner will win a finished copy of the PEPPER THE SALT POTATO, US Only.
a Rafflecopter giveaway
https://widget-prime.rafflecopter.com/launch.js
My Review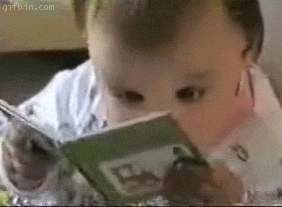 A children book that talks about being yourself and not letting peer pressure get you to do things you don't wish. Pepper the Salt Potato is just that with A jam jar, pickle, and paper bag try to convince Pepper the potato to take a bath before going to the fair but like most kids who live in the dirt, he thinks he is just fine. It even gives a recipe to make Salt Potatos.
Reigel does a wonderful job showing us New York places like Salt Museum, Animals at the Zoo and of course our County Fair. I absolutely loved the artwork, the Otter from the zoo was SOOO cute and the silly characters had my daughter loving every page turn – I already ordered a physical copy! haha. She ask me for "salt!" until I figure out its the book from how she is tugging at my kindle reader or my phone. I love when authors add in additional things for more learning and I look forward other books by Reigel. Maybe I just want more recipes…. Shhh. Overall, this is such a sweet little moral increaser for the little ones. Some words might be a little hard for them but with a little patience with sounding out the vowels they will get it! My almost 2 year old can't really say too many words but this helped her say salt. To which this is my new favorite bedtime book to read to her.
Lastly, thank you to Reigel and Rockstar Book tours for a chance to read this in exchange for a review.
Kri
Pine Enshrined Reviews
Click Here for All Social Media Links through Linktree
Disclaimer: This post contains affiliate links and if clicked and a purchase is made, I may receive a small commission to help support this blog. This does not cost you anything, it just helps pay for all those awesome giveaways and upkeep of the blog!